Differentiated investment approach
A clear and consistent quality approach focusing on competitive advantage to deliver strong, sustainable returns.
Accesses the best global ideas
Freedom to invest without constraints across regions, sectors and market capitalisation, accessing both developed and emerging markets.
Global research capabilities and bottom-up stock picking drive high-conviction portfolio holdings.
This fund is suitable for investors who can tolerate higher levels of risk and volatility in return for higher returns over a long-term investment horizon. Investors could lose some or all their capital and should read the Prospectus for a full description of all risks. Investment risks: Investment in equities, portfolio concentration and currencies.
The ability of high-quality companies to sustain above-average growth and returns is often underestimated, meaning that potential long-term winners trade at a discount to their intrinsic value. We pursue a bottom-up approach, thoroughly analysing both company fundamentals and industry prospects to identify those companies that have a truly sustainable competitive advantage and the ability to maintain pricing power over the long run.
Looking only at individual companies in isolation is not enough. To truly understand how a company is positioned, a detailed knowledge of the industry landscape is essential. We use Porter's Five Forces, the business strategy tool developed by Harvard professor Michael Porter, to assess the competitiveness of different industries.
Health and Well-Being – longer lives, healthier lives
After a century of rapid increases, gains in life expectancy are slowing. We ask why and explore companies that can help buck the trend.
Europe's recession was ultra-mild, in the US worse is still to come
Interest rate rises have driven inflation down. We all hope we are close to the pivot point when banks call a halt to hiking and begin to cut rates.
Equity outlook: Macro remains top of mind
Global Head of Equities, Melda Mergen, on concentrated equity markets, Europe and talk of recession.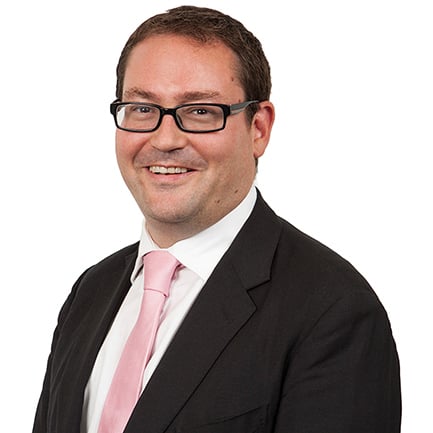 David Dudding joined the company as an equity research analyst in 1999. He has managed the Threadneedle (Lux) Global Focus Fund since 2013 and the Threadneedle European Select Fund since 2008.
David previously worked for John Swire and Sons in Hong Kong and for Investors Chronicle as a financial journalist.
He holds a bachelor's degree in Modern History and a master's degree in European Politics from Oxford University. He also holds the Chartered Financial Analyst designation and is a member of the CFA Society of the UK.
Important information: Your capital is at risk. Columbia Threadneedle (Lux I) is a Luxembourg domiciled investment company with variable capital ("SICAV"), managed by Threadneedle Management Luxembourg S.A. This material should not be considered as an offer, solicitation, advice or an investment recommendation. This communication is valid at the date of publication and may be subject to change without notice. The SICAV´s current Prospectus and the summary of investor rights are available in English and/ or in local languages (where applicable) from the Management Company Threadneedle Management Luxembourg S.A., International Financial Data Services (Luxembourg) S.A., your financial advisor and/or on our website http://www.columbiathreadneedle.com. Threadneedle Management Luxembourg S.A. may decide to terminate the arrangements made for the marketing of the SICAV.
In the Middle East: The information contained on this website is provided by Columbia Threadneedle Investments (ME) Limited, (CTIME), on behalf of Threadneedle Management Luxembourg S.A. CTIME is regulated by the Dubai Financial Services Authority (DFSA).  The information is for intermediaries only to provide information about group products and services.  It is not intended for any other Persons.
Columbia Threadneedle Investments is the global brand name of the Columbia and Threadneedle group of companies.
Millions of people around the world rely on Columbia Threadneedle Investments to manage their money. We look after investments for individual investors, financial advisers and wealth managers, as well as insurance firms, pension funds and other institutions.
Columbia Threadneedle Investments has a comprehensive range of investment funds catering for a broad range of objectives.
Teamwork defines us and is fundamental to our investment process, which is structured to facilitate the generation, assessment and implementation of good, strong investment ideas for our portfolios.